This week you have the chance to win £150 to spend with one of our new clients, Fashion Culprit!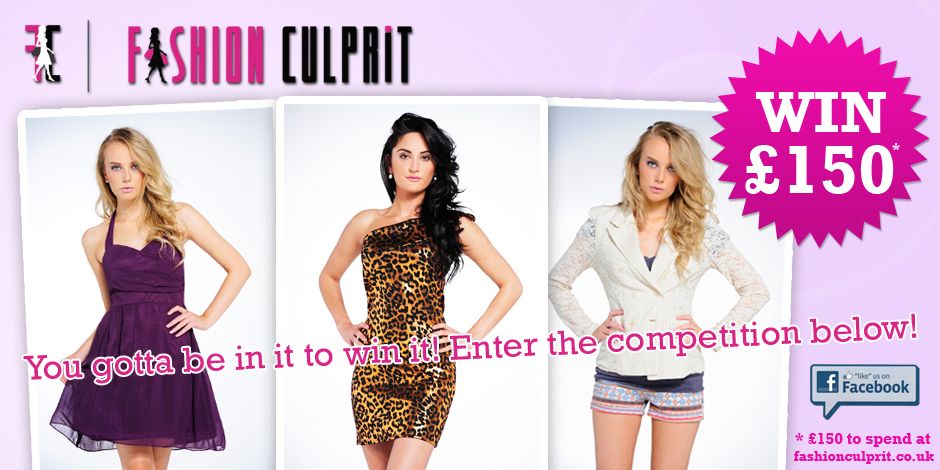 We're really excited about this competition as there is so much to choose from. Simply head over to their Facebook page and enter through the Rafflecopter app!
There is also a new page on our Facebook forum dedicated to Competitions and Giveaways, so that you can find them all in one place.
Take a look, as there are lots of competitions to enter this week!
What would you buy with £150? Take a look at Fashion Culprit to choose!